Client
CurrencyUp is a cryptocurrency wallet that allows users to store, invest, and exchange over 15 different types of digital currencies. Their mission is to make cryptocurrency investment secure and accessible for everyone, regardless of skill or experience.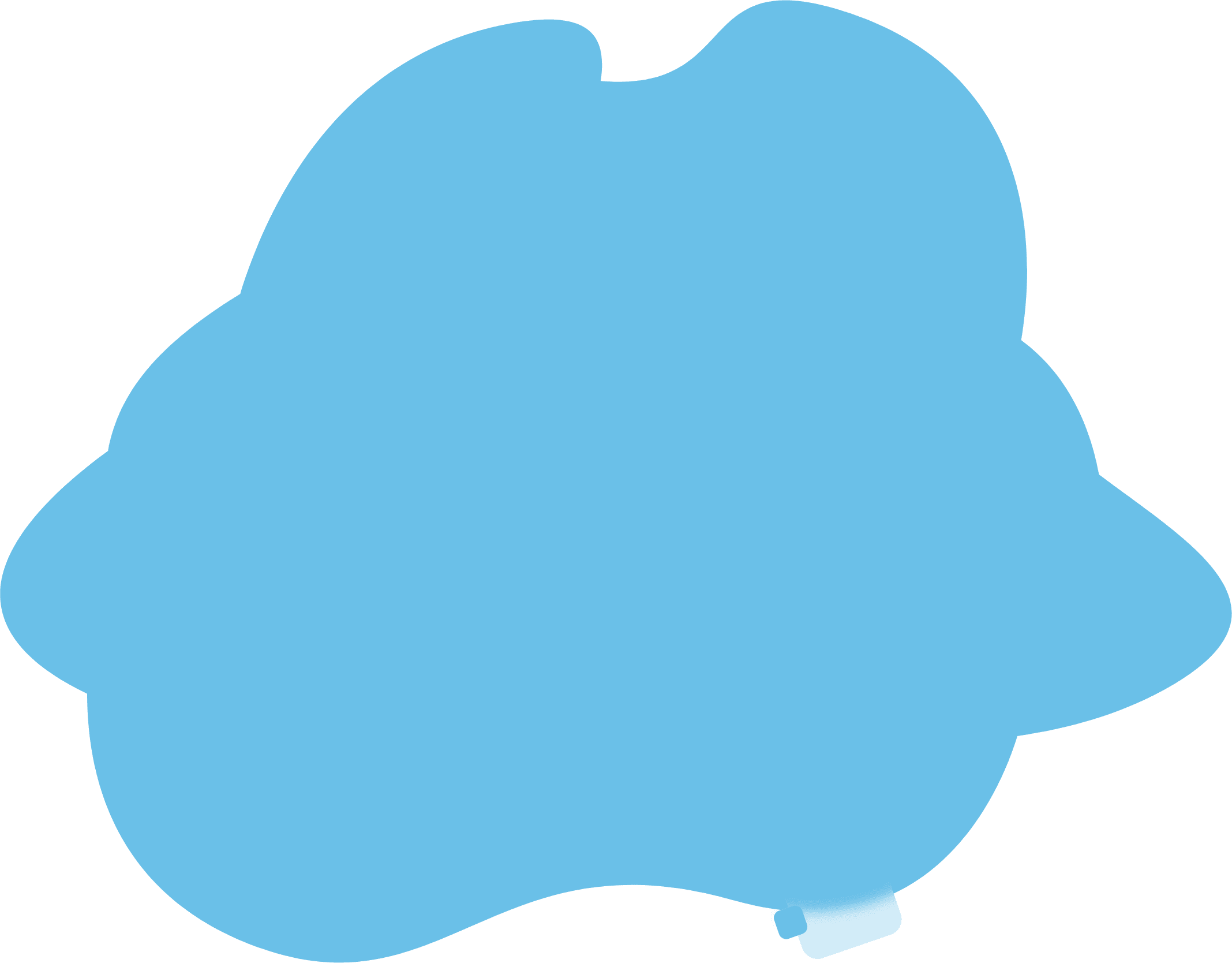 The Challenge
CurrencyUp needed a secure platform that would allow their users to store and exchange cryptocurrencies from all over the world. Looking for someone with the expertise to help them build it, CurrencyUp reached out to Xicay Technologies.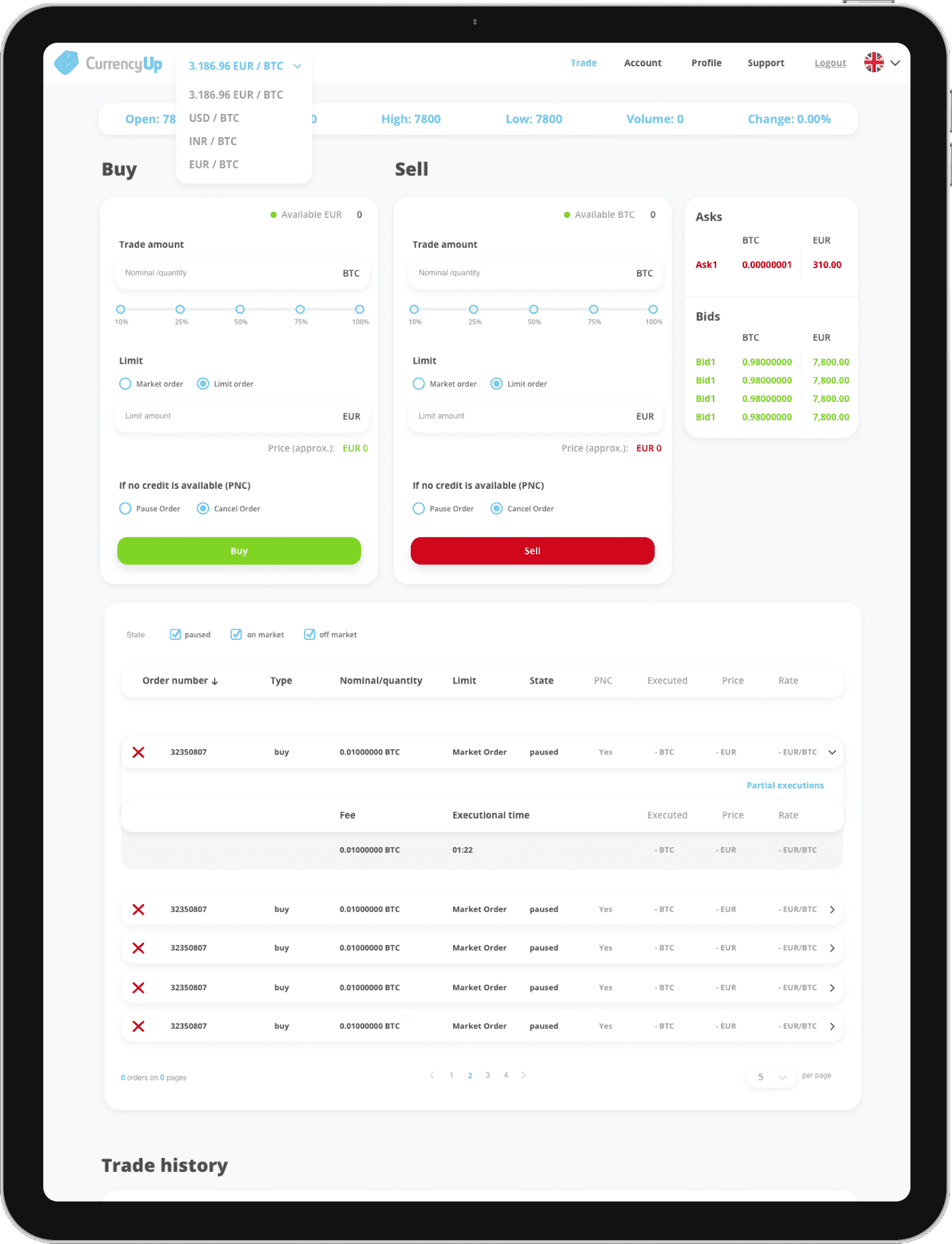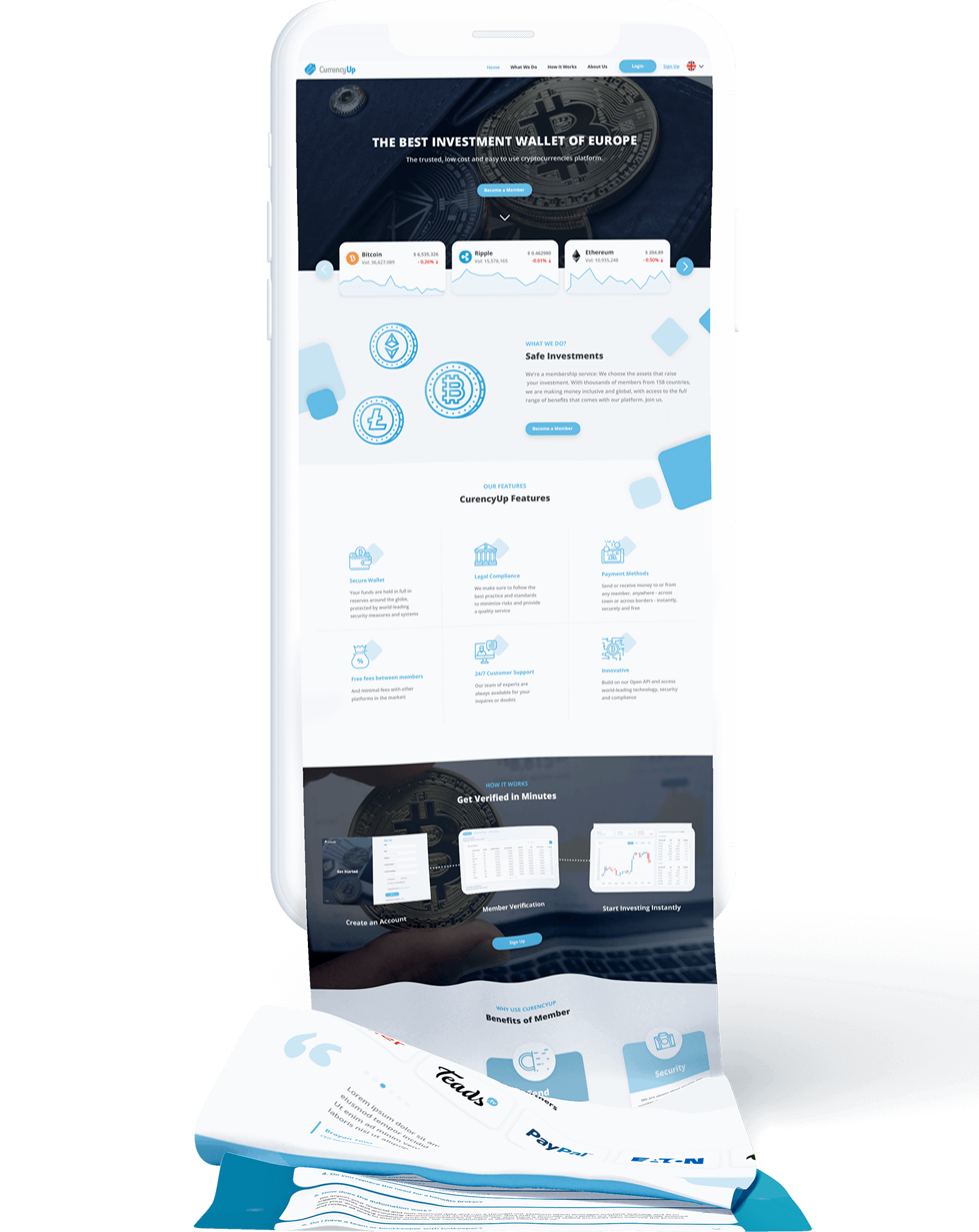 The Solution
We partnered with CurrencyUp to create a secure, accessible, and fully-customized cryptocurrency exchange platform, complete with API exchange capabilities, manual & automated control, and multi-currency compatibility.
What we did:
API development & optimization
Front-end and back-end design
Internal exchange liquidity
Global currency integration
Real-time exchange capabilities
Geographic IP routing
Graphic design
Branding & copywriting
WORK:
Development, Design, Content